Marketing has come a long way since the start of the digital age. The days of looking in the newspaper for ads or reading newsletters are long gone. While the concepts of Newspaper and television advertisement still exist, they are no longer as potent as they used to be. These concepts now play second fiddle to digital marketing, another gift of the digital age.
Although digital marketing involves several notions, Search Engine Optimization is the most important. SEO techniques help you improve the quality of content on your website to increase visibility. More visibility means your business will appear higher in Google searches. This blog will discuss SEO in a Financial Services company and why it is important.
SEO in Financial Services: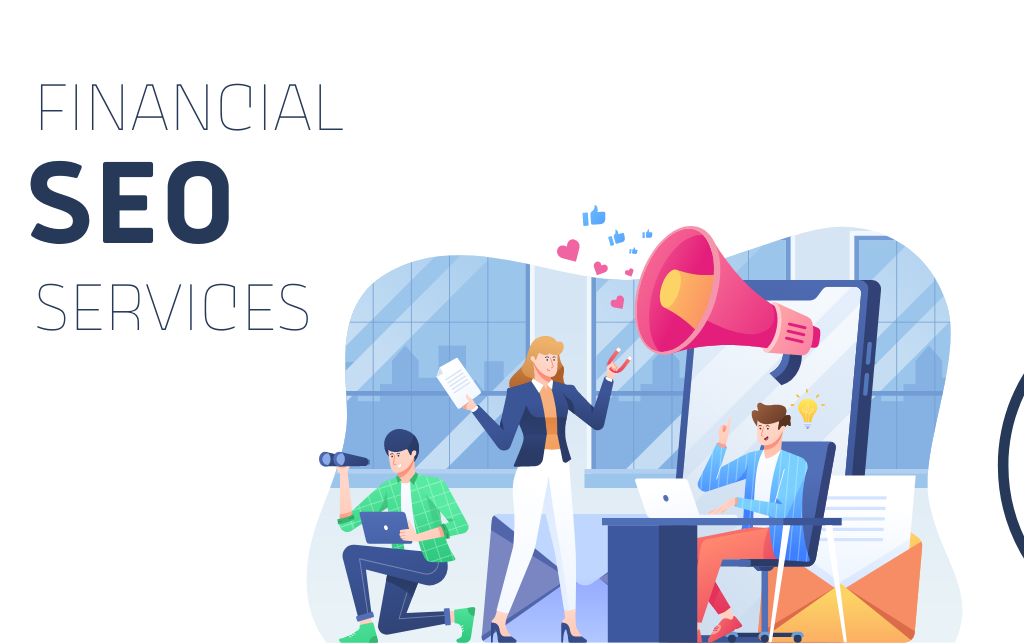 When it comes to SEO in other industries, marketing campaigns can be straightforward and have room for creativity. But implementing financial SEO services can get very complex. Why is that, you ask? Let me explain!
Investing your money in a campaign can be one of the most stressful decisions ever. There is a lot that you need to consider. You need genuine content to help you make that decision. You need to trust the company you want to invest your hard-earned money in. And that is not possible without a credible reputation and authentic information.
On top of that, Finance can be hard to understand for people that are not experts. With being SEO-ready, your content should be easy to understand so that your audience can make a well-informed decision.
Financial SEO services are an increasing landscape, and many companies are jumping on this bandwagon. This makes SEO more and more critical for your Financial Services company to flourish. Search Engine Optimized Content will ensure that your website is ranked at the top in Google and that will go a long way in making people trust you with their money.
Financial SEO Services: Why do you need them?
Providing Financial SEO services could be the turning point your Financial and Accounting firm needs. Here 5 reasons why SEO services in Finance are a must!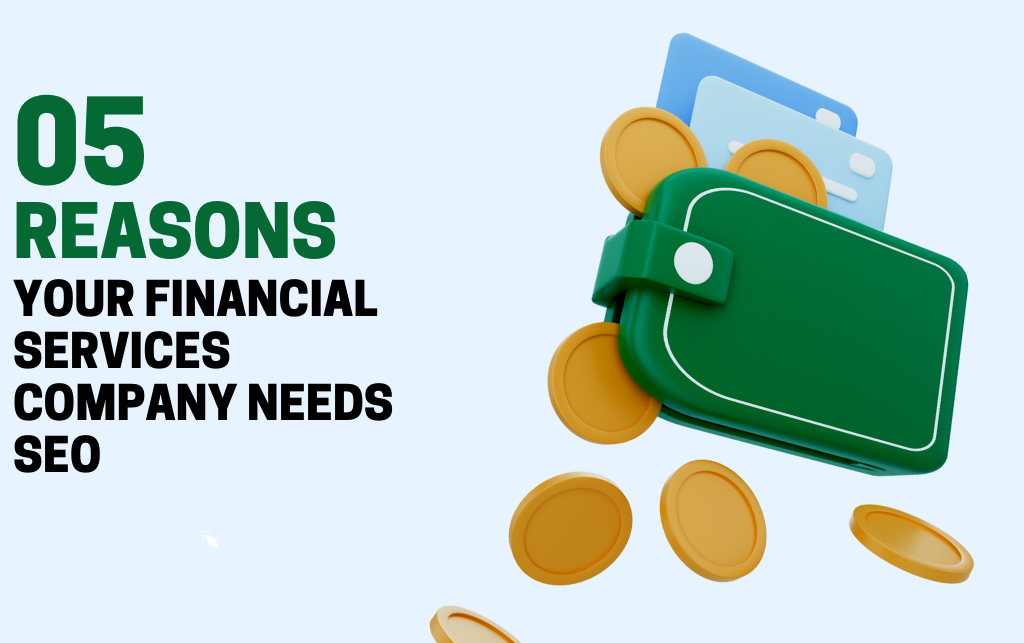 1. More Traffic:
The most generic positive that an elaborate SEO campaign will get you is increased traffic. Increased traffic will mean that your Financial Services website will be out there for everyone to see. If you use the right keywords and phrases in your content, your website will inevitably rank higher in Google searches. Since most searchers tend to trust the highest-ranked options they see, they will click on your website. The more people visiting your website will mean that more people get a chance to read about the services you offer.
2. Increased Conversion Rate:
Let's say that you have now succeeded in increasing the number of people that visit your site. This will mean that more people than you can hope to convert into future customers. A successful SEO campaign will also ensure that interested people visit your website.
If your website is getting more visits from interested people, they will end up paying for your services. To increase your conversion rate is also crucial that the content on your website is helpful. Make sure that you are stating facts to seem trustworthy to people.
3. Elevating your brand:
Brand value is of utmost importance when trying to sell a product. And it is even more critical when you ask people to put their fortunes in your hands. When people think of investing money, they like to choose companies that sit at the top.
SEO services are your ticket to the top. Appearing in more and more searches will result in more people getting accustomed to your brand. Once your brand gets out there among the people, they will think of you as a significant player in the Financial Services game. If you continue to deliver what the people want, your brand credibility will keep increasing. All thanks to SEO services!
4. Maintaining the Trust of your customers:
You can use Financial SEO services to improve your brand and increase the number of customers. While that should be considered a win, you can't put your guard down. If paying attention to SEO services can get you, customers, not paying attention will take customers away.
Even after success, investing in SEO services will ensure that you remain successful for more extended periods. Firms and companies have started to invest heavily in Financial SEO services. And if your SEO is not up to the mark, someone else will take your top tank from you.
5. International Recognition:
Marketing your financial firm in a newspaper or television will make it popular, but it might only do so in the USA. Digital Marketing and SEO will help to get you International Recognition. Google is a global phenomenon, and almost everybody uses it. If your Financial Services rank on top of the world, people from around the world will pay for them.
If you can get offshore customers, it will further improve your brand image. Financial SEO Services will lift you from being a standard Finance firm to an Internationally recognized one.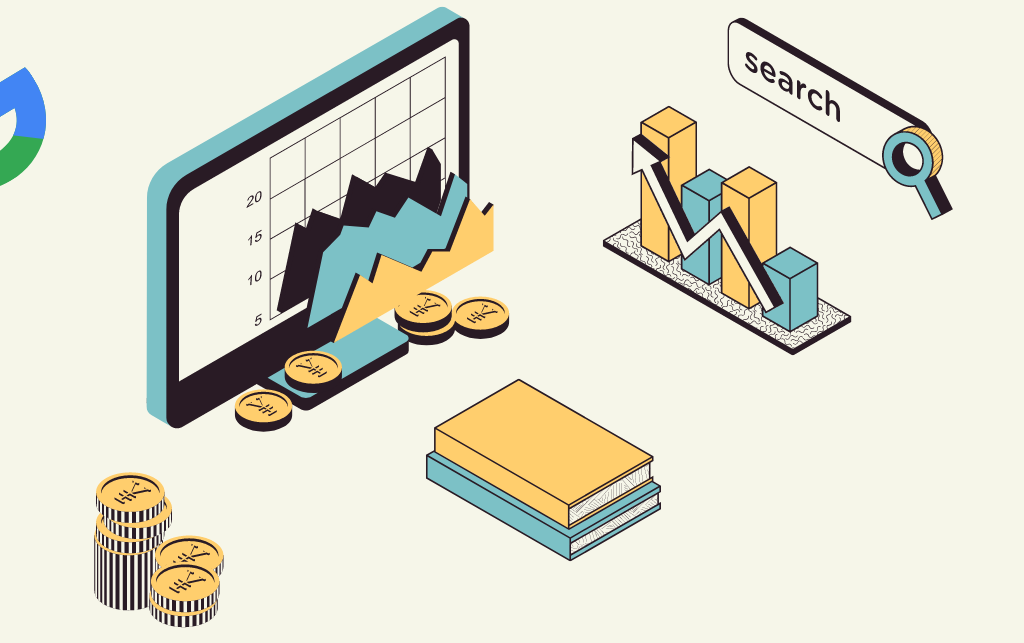 Conclusion:
In the highly competitive landscape of Financial SEO services, it is paramount that you make your mark early. This generation has made SEO the most significant entity in digital marketing, and it will only continue to grow. Implementing SEO services on Finance and accounting is complex, but trust me, it's worth it. It's all the same for the consumer as well.
Looking for a good and trustworthy SEO services company can be a hassle. And even after doing tons of research, you may not find the right one. That is where Taxboox comes in. We have the expertise to take your website's google ranking to the top. We ensure that you get the best traffic and conversion rate for your business. With the proper deployment of SEO services, all your business goals and dreams are achievable.
Taxboox will leave no stones unturned in making sure those dreams become a reality!